Bone Grafts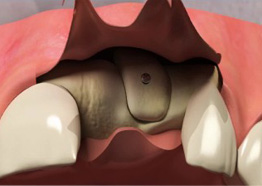 Some patients who have missing teeth and require dental implants, particularly those who have worn dentures for a long time, do not have enough existing jawbone for the procedure to be successful. Fortunately, this does not mean the end of the road for these patients; most can have what is known as a bone graft prior to implant treatment.
A bone graft creates the right foundation for implants to be securely placed. It bulks up the area where an implant needs to be inserted using artificial bone chips or reallocated bone from the patient that will mesh seamlessly into the jaw and blood vessels over a period of time. The procedure is mostly done in the dental chair. Once healed, the graft site should be as strong as natural bone and provide a sufficient base for the next stage of treatment.
If additional bone is required in the upper jaw, a grafting procedure known as a sinus lift can be performed. A sinus lift utilises the sinus cavity above the jaw as a site for bone graft material to be inserted for use as an implant foundation. The graft material will begin to integrate with the surrounding tissues and form a solid base for the implant screw. The graft will need some time to heal before the implant surgery takes place. Bone grafting is a safe and clinically proven method to ensure adequate jawbone density in preparation for dental implant placement.